Posted May 24, 2019 in Keloid Scar Removal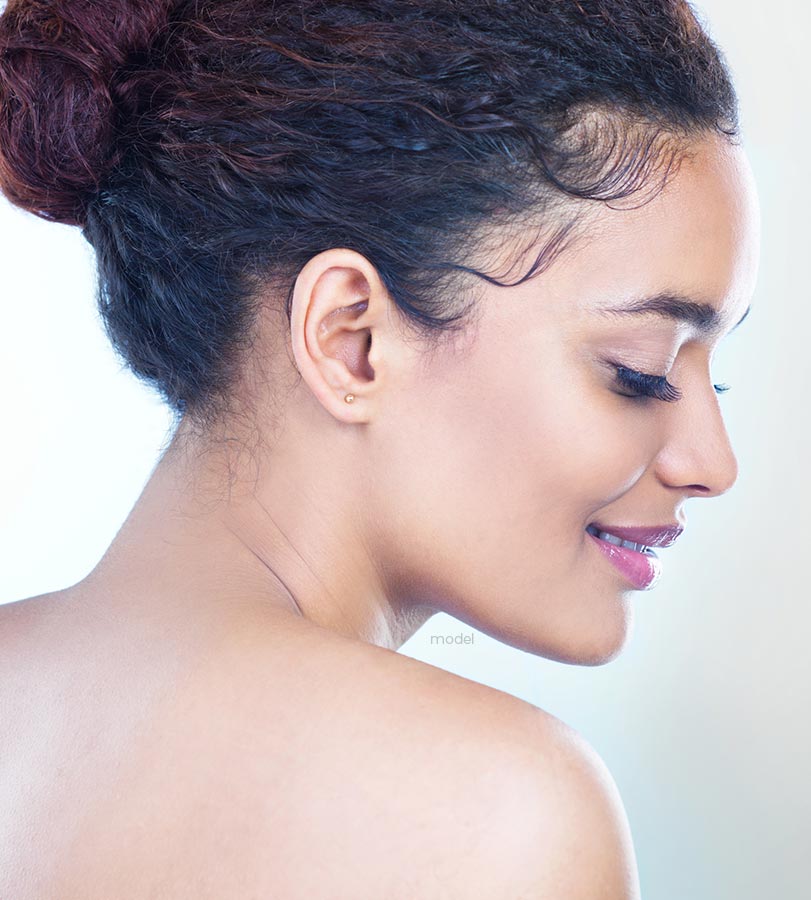 If you have a scar that is raised, brownish red, itchy, and bothersome you probably have a keloid. A keloid is a thickened scar that occurs when you have any type of trauma to the area. Some patients will get them from shaving, surgeries, injuries, etc. but the most common spot for keloids are the ears because of piercings. If you go to our before and after pictures on keloids you will see that they vary in size and location.
Dr. Mountcastle treats these by first injecting them with Kenalog (which is a steroid). We have you come in for a consultation and then call the prescription for you to pick up at a nearby pharmacy. If you have time to come back, we will do the first injection the same day. Some people who have had keloids treated by other doctors said they have had steroid injections before but they did not work. Dr. Mountcastle uses double the strength of medicine to really target the keloid.
After the first injection, we will have you come back 4 weeks later for your second injections and removal of the keloid. Not all keloids can be excised so treatment plans may differ. Dr. Mountcastle has found that if he does the injection the same day as the removal the recurrence rate is lower. You will come back 7-14 days later to get the sutures removed.
Four weeks after the surgery and second injection we will have you come back for (hopefully) your last injection to really target the area in hopes that it will not grow back.
Keloids are sometimes hard to treat, therefore Dr. Mountcastle cannot promise they will go away forever but with his 3-step process, he has found that the success rate is much higher than before. Sometimes we have patients come back every so often for a follow-up injection if they feel like it is coming back. If injections and excisions do not help we will send patients for radiology but obviously we want to try the injections and excision first because they have very few side effects.