Fat Transfer to Breast Overview
---
Our talented team at Mountcastle Plastic Surgery & Vein Institute would like to discuss with you the benefits of fat transfer to the breast in a consultation at our Ashburn or Reston office. Fat transfer, also known as fat grafting, is a cosmetic surgery by a board-certified plastic surgeon that takes fat from one area of the body, harvests and purifies it, and then transplants it to another area
This process is done to add plumpness and volume to a part of the body that has become deflated. During a fat transfer to breast procedure, Dr. Mountcastle will first remove fat through liposuction. There are various liposuction techniques that can be used to achieve the fat removal portion of the surgery. Advances in medical science have made the purification of this fat a much simpler and effective process. Following purification, Dr. Mountcastle will inject the fat evenly and carefully into the breasts until the desired shape and size has been achieved. The benefits of the procedure are two-fold as one area of your body is made smaller while the breasts are made larger.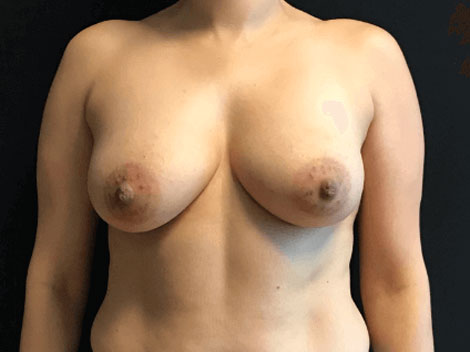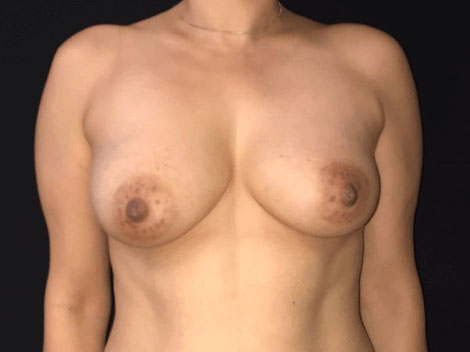 Surgical Technique
---
During the consultation, Dr. Mountcastle will discuss with you which donor sites will be most suitable and desirable for fat removal. During surgery, fat is removed from the donor site using a cannula. The tissue will then be separated and purified so that only the healthy fat tissue remains for transplantation. The fat will be placed in a syringe and then slowly and meticulously augmented into the breasts. Next, he will simultaneously massage the area so that the fat settles where needed to create a satisfactory smooth shape and contour. Multiple injections are usually needed.
During/After Surgery
A fat transfer to breast procedure is considered an outpatient treatment and is performed at an accredited surgical facility. In the majority of cases, especially where larger injection areas are concerned, general anesthesia will be used. After the procedure, the fat removal areas, as well as the injection sites may be swollen and red. This will subside in a short time. This procedure continues to be popular among patients because it offers little risk and little downtime while delivering great results.
I recently had one breast removed because of cancer. After my surgeon finished her job removing everything inside my breast, Dr. Mountcastle swooped in and reconstructed with an implant and…

L.O. / Google / Mar 08, 2020
Read More
Fat Transfer To Breast FAQs
How long does fat transfer to the breast last?
When performed by an experienced plastic surgeon, a fat transfer can result in enhanced breasts and results that last for years. While some of the fat will be reabsorbed back into the body, a skilled fat transfer expert will understand the proper mechanism behind creating a result that will last. There are new modern techniques available to help lengthen the life of the transferred fat cells. Platelet-rich plasma (PRP) is an example of this. When added to the transferred fat, it can increase cell survival rates. This is a therapy that is still being studied.
---
Is fat transfer to the breast a one-time surgery?
A fat transfer to the breasts typically results in long-lasting results. However, because a portion of the transferred fat will be reabsorbed into the body over time, some of the results may diminish. The good news is that this is a procedure that can be performed again very easily, resulting in additional body contouring and enhancement.
---
Are there any alternatives to fat transfer to the breast?
As a highly-skilled plastic surgeon, Dr. Mountcastle is experienced and skilled to perform many breast-altering procedures, including breast augmentation, breast reconstruction, breast revision, and breast lifts. If you don't have sufficient donor fat to be considered an ideal candidate for fat transfer, ask Dr. Mountcastle to help devise an alternative treatment plan, including another of his specialized procedures.
---