Wound Care Overview
---
Dr. Timothy Mountcastle specializes in wound care out of his practice in Ashburn, Virginia. Wound care includes damaging skin injuries such as lacerations, abrasions, punctures, complex sores, ulcers, and penetrating wounds. Double board-certified Plastic Surgeon, Dr. Mountcastle treats superficial and deep wounds that may have exposed muscle, bone, and/or tendons.
These wounds may also be associated with venous issues, diabetes, and other chronic diseases. When visiting the surgical suite, patients will be interviewed by one of Dr. Mountcastle's Nurses or certified Physician Assistants to discuss medically relevant history and determine the level of injury. Dr. Mountcastle will then meet with the patient to discuss treatment options and review pertinent information regarding the care of the wound. If a patient is referred to Mountcastle Plastic Surgery & Vein Institute, our office keeps your referring physician informed of your developing treatment for your medical records. From your initial consultation and overview to your completed medical treatment, Dr. Mountcastle will be your unwavering provider through every step. Many of Dr. Mountcastle's wound patients are seen on a medically necessary basis and he will make appropriate adjustments to see patients as urgently as the situation requires.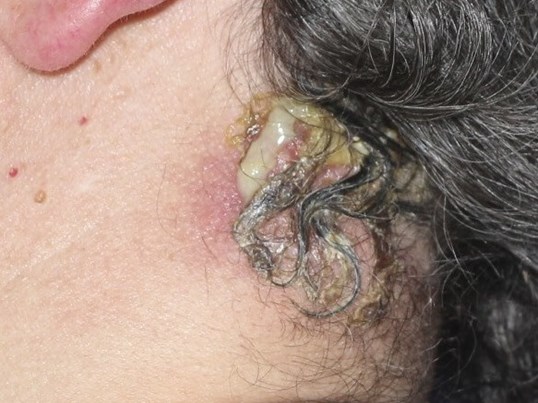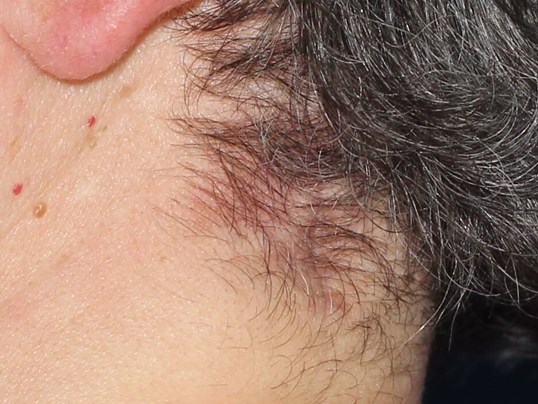 Surgical Technique
---
Different types of wounds will need different types of treatment techniques to treat and heal them most effectively. Lacerations are typically numbed, sutured, and a dressing may or may not be applied, depending on the area of laceration. For venous or pressure ulcers, Telfa® or Xeroform® is placed on the open wound to treat and/or protect the area which will then be wrapped with gauze, ABD pads, and ACE™ bandages. For specific and often more complex ulcerations, an Unna boot will be wrapped around the affected area. The length of time the wrap should be worn will vary based on the severity of the wound. Infected, burned, and non-healing wounds are examples of injuries that may require pharmaceutical intervention to aid in the healing process.
What To Expect
Every wound treatment comes with different treatment options, healing time, and expectations. Wound care may or may not require antibiotics and dressings. It may be necessary to be seen multiple times in our office to ensure the wound is healing according to the treatment plan. Evaluation time in-office may vary from 15 – 30 minutes depending on the severity of the wound. Certain pre-existing medical conditions may affect the healing time, frequency of dressing changes, and frequency of office visits. Dr. Mountcastle's thorough evaluation and attention to detail with wound care make him outstanding in his field and his patients can expect undivided attention and clear wound care instructions prior to leaving his office.
Appreciate Angela for reaching out. Dr mount castle provides great services and would recommend his office."

N. / Google / Feb 28, 2020
Meredith is so knowledgeable and informative. She definitely made me comfortable and did a great job. Very happy!"

M.K. / Yelp / Feb 25, 2020
Read More
Wound Care FAQs
Will I need extra dressings?
We will order new dressings for patients if it is medically necessary. Additional dressings will be billed through insurance and ordered through our wound care supplier to be shipped directly to your home. Patients can then apply new dressings at home based on care instructions provided by dr. Mountcastle. If patients have questions regarding dressing changes, our office is available to talk a patient through an at-home dressing change.
---
What if the wound is not healing?
There are many variables that contribute to the healing of the wound. Some of these factors include poor circulation, fluid buildup, smoking, infection, pre-existing health conditions, poor nutrition, and certain medications. After discussing your medical history and completing your in-office evaluation with dr. Mountcastle, these contributing factors will help determine the specialized care of your wound. If the wound is not improving, patients should return to our office for further care.
---
Do I need wound care?
When patients come in for their initial consultation and after accurate medical history has been evaluated, it will be determined whether your wound requires advanced treatment. When in doubt, patients should make an appointment to have their wound assessed by Dr. Mountcastle because waiting could limit your treatment options and results.
---
How can I tell if my wound is infected?
Often times, putrid odors are synonymous with infections. While this could be an indicator of an infected wound, there are other determinates that should be reviewed by a medical professional. Concerns about wound infection should be discussed with Dr. Mountcastle to determine if different treatment or care is needed.
---
Does insurance cover wound care?
In most cases, your medical insurance will cover your wound care with Dr. Mountcastle. We offer care credit to those who do not have insurance.
---