Arm Liposuction Overview
---
If you're tired of facing pesky arm fat when you look in the mirror and refuse to wear sleeveless shirts, then arm liposuction might be the perfect procedure for you. Ashburn, VA cosmetic surgeon, Dr. Timothy Mountcastle, uses the surgical procedure to produce slimmer, tauter arms that a patient is no longer ashamed to show off.
Dr. Mountcastle uses a specialized steel tube, known as a cannula, to manually remove stubborn, unwanted fat. Depending on the patient's condition, he can also use several other variations for effective results. Arm liposuction is recommended for patients who are near their ideal weight but who have achieved no real results from diet and exercise alone.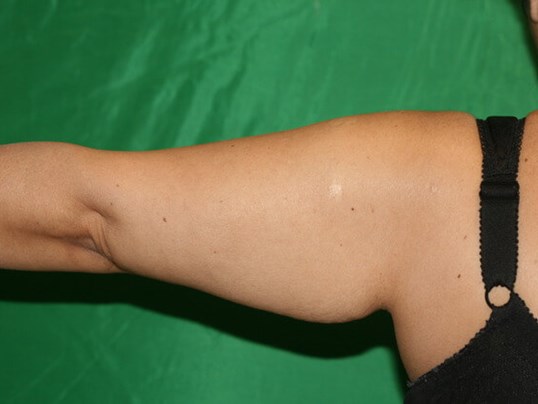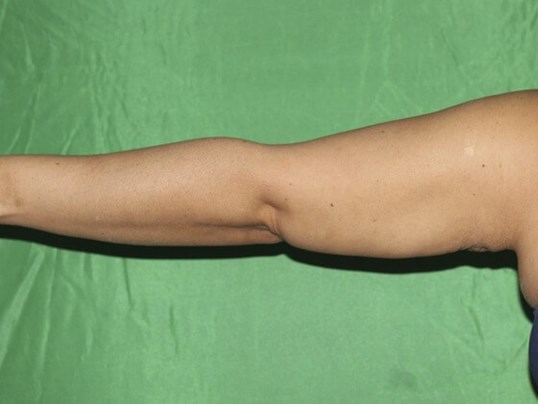 Surgical Technique
---
With traditional liposuction, a steel tube, or cannula, will be inserted into an incision made near the elbow or armpit of the upper arm. The cannula is used to loosen the fat and a suction device is then used to remove the fat completely from the arm.
Another form of the surgery is tumescent lipo, also referred to as "super-wet." With this procedure, a special liquid, consisting of saline, Lidocaine, and Epinephrine, is injected into the arm prior to the traditional liposuction procedure being performed. This procedure allows for an easier and quicker removal.
Laser-assisted lipo can also be utilized where laser technology is used to melt and loosen stubborn fat for easier removal. This form is considered less invasive than other forms of liposuction. The surgeon will determine the most appropriate method for a patient's condition and to meet his or her aesthetic goals.
During/After Surgery
A patient will receive proper anesthesia prior to arm liposuction to minimize pain and discomfort. This outpatient procedure will be performed in an accredited surgical facility. Liposuction of the arms can take around 1 hour to complete. After the procedure, the patient will wear a compression band on the arm to minimize swelling. Patients can expect pain, swelling, bleeding, and stiffness after surgery. The surgeon will give detailed care instructions to promote proper healing, including resting for about 2 days after surgery and keeping the arms elevated.
Full results may not be achieved for several months following surgery. Scars from arm lipo should be minimal and well concealed. As a result of the surgery, patients should expect tighter, minimized arms that are more proportionate to the body.
Meredith is so knowledgeable and informative. She definitely made me comfortable and did a great job. Very happy!"

M.K. / Yelp / Feb 25, 2020
My appt@9am and the place is closed. No phone call whatever so disappointed. and saw on the website said Saturday 9am-5pm open OMG!!! The 2nd time updates My appointment w/Maggie…

J.L. / Google / Mar 14, 2020
Read More
Arm Liposuction FAQs
Is arm liposuction permanent?
While arm liposuction can provide long-standing results, a patient must practice a proper diet and exercise regimen to prolong the effects of the surgery. If a patient gains weight, it can erase the positive benefits of the surgery.
---
What are the risks for arm liposuction?
As with any surgery, there are associated risks. Some of the most common include: allergic reactions, scarring, development of hematomas, dimpling, lumpiness, discoloration, numbness, and sagging skin. In some cases, a second liposuction surgery is needed to minimize these side effects.
---
What is the recovery period after arm liposuction?
The length of recovery varies from patient to patient. Strenuous exercise should be avoided for close to 2 weeks after surgery. Most patients can return to work within 1 to 2 weeks following arm liposuction. Swelling and bruising should usually be fully resolved about 3 weeks after the surgery.
---