Breast Augmentation Overview
---
Many women dream of exuding confidence with a shapely, curvaceous figure. For some women, however, breast enhancement is necessary in order to achieve the attractive, feminine shape they desire.
Breast augmentation enhances the size and shape of a woman's breasts with the placement of silicone or saline implants, or through an autologous fat transfer process. Each method can create long-lasting, beautiful results and leave a positive impact on a woman's self-esteem. At Mountcastle Plastic Surgery & Vein Institute in Ashburn, Dr. Timothy Mountcastle, Board Certified Plastic Surgeon, performs breast augmentations for women as a part of his specialty in cosmetic surgery. Pregnancy, nursing, weight loss or aging can all change the look of the breasts. On occasion, some women are born with limited breast tissue, or have anatomical features they wish to improve (i.e. uneven breasts). Breast augmentation is the most common cosmetic surgery by plastic surgeons in the U.S. with nearly 365,000 cases each year.
Breast Augmentation Links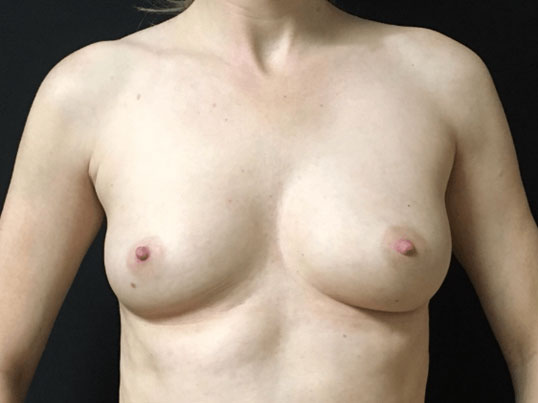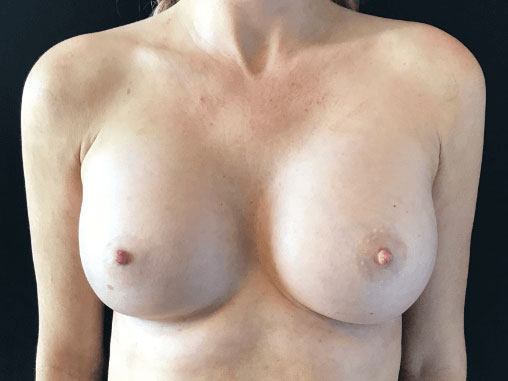 Types Of Breast Augmentation
---
Saline Breast Implants
Saline breast implants are filled with a sterile saltwater solution and offer no risk to the patient in terms of extracapsular spread or silicone leakage. Saline implants are appealing to many because they generally cost less than silicone implants. In some patients, silicone may be a better option due to the rippling that may occur along the edges of the saline implant that can be visible in thin-chested women. Patients considering saline implants must be at least 18 years of age.
Silicone Breast Implants
Silicone breast implants are filled with a gel substance that looks and feels similar to natural breast tissue. They are ideal for women who are thin-chested. Silicone implants are specially engineered so that if the shell should become compromised (a surface crack), the silicone will remain intact within the implant (known as cohesive gel implants). Silicone implant defects are rare and can only be found through an MRI, unlike saline implants which will deflate. Patients must be at least 22 years of age to receive silicone implants.
Autologous Fat Transfer
Having attended the international fat grafting congress and training with one of the pioneers of fat grafting Dr. Kamran Khoobehi, Dr. Mountcastle is uniquely positioned to offer such a new technique. Since 1995 when Dr. Sydney Coleman of New York performed the first modern day breast enhancement with autogenous fat the promises of such a procedure have been on the rise.  For a number of years, many plastic surgeons remained skeptical about these techniques interfering with mammographic surveillance of breast and whether the procedure worked or not.  These have been shown to be not true with many recent papers.
This is a common procedure where liposuction is used to remove fat from one area of the body, such as the abdomen, hips, or flanks, where it is then reinjected into the breast. Dr. Mountcastle uses the latest advancements in fat grafting techniques, purifying the fat so that only the healthiest tissue is used for the transfer. This meticulous process ensures that the transferred fat is safe and effective so that the results can be long-lasting. Many women choose this approach as it offers a natural alternative to implants. The extraction location will be discussed during the consultation after an assessment has been made.
Product Information
Manufacturers
Saline: MENTOR® or Allergan (branded as Natrelle®)
Silicone:  Allergan (branded as Natrelle® Gel), Mentor (branded as MemoryGel®) and Sientra, known simply as Silicone Gel Breast Implants
Profiles
An implant profile depicts the distance the breast will project forward from the chest wall. Implants are made in low, moderate, high and extra high profiles.
Shape
Breast implants come in two shapes. Round implants tend to offer more fullness on the top of the breast, while teardrop implants are touted to mimic the shape and look of natural breasts.
Texture
Breast implants are made with a smooth or textured surface. Round implants can be chosen with either surface, while teardrop implants are made with a textured surface only.
Implant Placement
Submammary (Subglandular):  Under the mammary gland, over the muscle
Subfascial (Retrofacial):  Under the fascia of the muscle
Dual Plane:  Along two planes/layers
Submuscular (Retromuscular):  Mostly under the muscle
Complete Submuscular (Full retromuscular):  Completely under the muscle
Incision Type
Inframammary:  The incision is made in the breast crease where the breast meets the torso
Periareolar:  The incision is made just under and along the areola
Transaxillary:  The incision is made in the armpit
Transumbilical:  The incision is made in the belly button
During/after Surgery
Breast augmentation is performed under general anesthesia in an accredited surgical facility and typically takes between 1-2 hours to complete. It is considered an outpatient procedure. After surgery, patients will need to rest for a couple of days but will be encouraged to move around in order to promote circulation. As the skin adjusts to the new breast size, it is normal to feel tightness in the chest area. Patients may resume their normal exercise routines within a few weeks. It typically takes around 6 months for the breasts to fall into their final position. The result is a softer, natural-looking breast appearance.
I recently had one breast removed because of cancer. After my surgeon finished her job removing everything inside my breast, Dr. Mountcastle swooped in and reconstructed with an implant and…

L.O. / Google / Mar 08, 2020
Read More
Breast Augmentation FAQs
Is silicone safe?
Patients sometimes have concerns about the safety of silicone breast implants because of the attention they received in the media years ago. However, the FDA did approve their safety. In addition, no evidence has ever been found to link silicone breast implants to cancer, auto-immune deficiency disease, or any other illness. Ultimately, 62% of today's breast augmentation patients choose silicone over saline. For reconstruction cases, they choose them 3 times more often.
---
Should I get a breast augmentation or breast lift?
Breast augmentation will help with size, but it will not correct sagging. If you are happy with the shape and laxity of your breasts, then implants alone may meet your cosmetic goals. If sagging is what is most bothersome to you, then you may be considered for a breast lift. During your consult, we will determine if you are better suited for breast augmentation, a lift, or a combination of the two.
---
What are the risks for a rupture from breast implants?
Modern engineering creates strong and durable implants. With proper care and regular check-ups, the risks for rupture are rare. If a saline implant does rupture, the solution will be absorbed by the body and the implant will deflate, becoming visibly noticeable. If a silicone implant ruptures, the cohesive gel will stay intact and will not leak into the body. An MRI will be necessary to detect a silicone defect.
---
How long do breast implants last?
Most implants will last about 10 to 15 years. Some can last even longer. If there is no rupture, leakage, deflation, or any other visible defects (such as rippling), then there is no need to change the implant or have any type of secondary surgery.
---