Posted August 13, 2019 in Sclerotherapy, Spider Veins, Varicose Veins, Vein Gogh Veins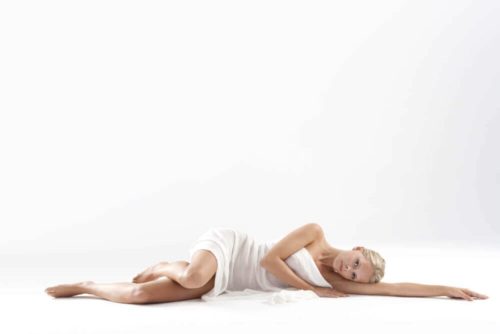 If you're displeased with the purple, swollen appearance of varicose veins or spindly spider veins on your legs, you may have considered seeking treatment to eliminate them. Procedures designed to address these relatively harmless albeit embarrassing conditions can be successfully performed by a highly qualified vein specialist at a state-of-the-art vein treatment center.
It is unlikely that you would call an electrician to fix a broken kitchen faucet or an exterminator to repair a television that's on the fritz. The same thought process should apply to your healthcare needs. While other doctors can treat varicose veins, a vein specialist has received the proper, extensive training to do so. A vital component of the body's circulatory system, your veins require expert-level care. Double board-certified plastic and general surgeon Dr. Timothy Mountcastle is the founder of Mountcastle Vein Clinic in Ashburn, VA. He has devised a list of helpful tips for patients as they begin their search for a reputable vein treatment center and an experienced vein specialist.
Get recommendations
One of the first things that Northern Virginia patients should do when searching for a vein treatment center and a skilled specialist is to create a list of potential physicians and surgeons. An estimated 40 million people in the U.S. have varicose veins, so chances are that you already have a trusted friend, family member, or co-worker who has previously seen a vein specialist. Former patients can be an excellent resource for information. Ask them for the name of their specialist and the vein treatment center they work out of and discuss details about their procedure. Did they have a good experience with the surgeon? Was the vein treatment center clean and comfortable? Was the staff friendly and knowledgeable? If the answers to these questions are overwhelmingly positive, you may want to include this specialist on your list of those to consider.
Your primary care physician or nurse practitioner may also be able to provide you with a referral for a vein specialist. Finally, research online to find the names of vein specialists and vein treatment centers in the Northern Virginia area. Be sure to check out patient satisfaction ratings as well as any reviews that have been posted. While not all information found online is accurate, it is a great place to get a wide variety of opinions.
Do some homework
Researching the educational background, medical training, and practice history of a vein specialist before scheduling an appointment is time well spent. Reputable physicians such as double board-certified plastic and general surgeon, Dr. Mountcastle, founder of Mountcastle Vein Clinic in Ashburn, VA, will include this information on the website of their practice. Questions to ask may include:
How long has he or she been a practicing physician or surgeon?
Are they board-certified?
Do they regularly treat varicose and spider veins?
Does he or she possess any special certifications?
Have they undergone additional training?
Is the vein treatment center nationally accredited? Is it affiliated with a hospital?
All of these are important things to know before undergoing treatment.
Learn about treatment options
It is a good idea to educate yourself about the procedures that are available to treat varicose and spider veins. At Mountcastle Vein Clinic, several procedures are offered to patients in the Northern Virginia area including sclerotherapy, which involves injecting a highly concentrated saline solution into the vein. This irritates and scars the vein, causing it to close and be reabsorbed by the body before vanishing from sight. The VeinwaveTM system delivers carefully controlled microwave energy through the surface of a spider vein with an ultrafine, insulated needle. Its walls collapse and the vein dies.
Medium-to large varicose veins can be removed with a minimally invasive procedure called microphlebectomy. Meanwhile, the VNUS Closure procedure is an alternative to traditional vein stripping surgery. The vein is accessed through a small puncture and delivering radiofrequency is delivered. The heat that is produced collapses the vein walls, closing them shut. Following an examination, Dr. Mountcastle can expertly determine which vein treatment procedure will provide you with the best results.
Take a look around
When you arrive for your appointment at the vein treatment center that you have selected, take note of certain characteristics about space. Are you comfortable with its location and physical layout? Does the place look and feel clean and inviting? Is the staff friendly and knowledgeable about various vein treatment procedures?
A reputable vein treatment center will feature the latest equipment available to address and improve a wide variety of vein conditions and disorders. Ultrasound equipment is frequently employed in the diagnosis of vein conditions. Also, laser and radiofrequency technology can treat spider and varicose veins in ways that result in little downtime or discomfort for Northern Virginia patients. The numerous technologies and techniques available at Mountcastle Vein Clinic allow Dr. Mountcastle to customize treatments to meet the needs of each patient.
Optimize your appointment
In advance of your initial visit with a vein specialist, patients should prepare a list of questions that they want the physician to answer. These may include:
How frequently do you treat patients with my condition?
How many procedures like the one I require do you perform annually?
What is the recovery time associated with this treatment?
What type of results can be expected?
Northern Virginia patients should make it a point to ask whether additional appointments, procedures, or follow-up care will be needed to achieve their desired aesthetic results. For example, additional sclerotherapy treatments may be helpful to eliminate the appearance of branch spider veins. In general, patients who undergo varicose vein treatment will need to be seen again during the first year after their procedure. However, depending on the severity and progression of their condition, these appointments may be scheduled over two years.
An experienced, compassionate vein specialist will not hesitate to thoroughly answer these and any other questions posed by patients in language that is easy to understand.
Do you still have questions?
If you are considering treatment for varicose and spider veins, it is important to select an experienced vein specialist at a reputable vein treatment center. Patients in Northern Virginia are encouraged to contact double-board certified plastic and general surgeon Dr. Timothy Mountcastle, founder of Mountcastle Vein Clinic in Ashburn, VA. Choosing your vein specialist wisely will help to ensure that you experience excellent results.