Posted June 18, 2019 in Sclerotherapy, Spider Veins, Varicose Veins, Vein Gogh Veins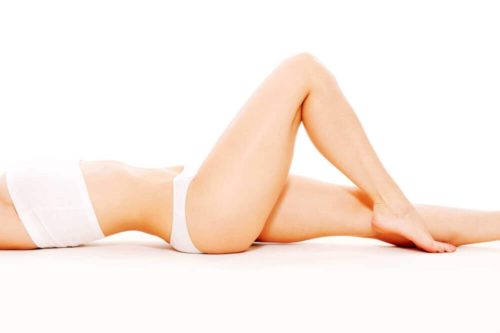 The health of your veins is a serious matter as they are tasked with vital work of maintaining blood flow from your legs to your heart and back again. However, certain conditions may impact how effectively they function, which can lead to pain, swelling, and other issues. Meanwhile, years of working at a job that requires you to sit or stand for prolonged periods of time can cause spider or varicose veins to appear, which besides being unsightly, may also be painful. To make sure that all of your vein-related concerns are promptly and properly addressed, it is critical to seek care at a reputable vein treatment center by a highly skilled physician such as a double board-certified plastic surgeon Dr. Timothy Mountcastle, founder of Mountcastle Vein Clinic in Ashburn, VA. He has compiled a list of tips to assist patients in Northern Virginia as they begin their search for the right vein treatment center to meet their needs.
Gather recommendations
Since spider and varicose veins can be hereditary in nature, chances are good that you have a family member who previously has sought treatment for the condition. Or, maybe you know a friend or co-worker who has done undergone a vein procedure. Start by contacting these trusted sources and ask them to supply you with the name of the physician they saw, and whether they were pleased with the results. Or you might ask your primary care doctor or nurse practitioner for a referral. Consider visiting vein treatment center websites where patients are able to leave satisfaction ratings as well as write reviews about their experiences with doctors and facilities. These sites often are a good place to compare and contrast a wide variety of unsolicited opinions that may be worth your consideration.
Do some homework
Armed with the names of one or more doctors in Northern Virginia who might be able to help with your vein-related issues, Dr. Mountcastle suggests going online to research a physician's educational and medical credentials. Which schools did they attend? Have they received any specialized training? How long have they been in practice? Do they belong to any professional organizations? Ideally, you want to select a physician who is board-certified in internal medicine, plastic surgery, dermatology, or vascular medicine/surgery, who spends the bulk of their time treating vein conditions. It also is helpful to know whether they are affiliated with a hospital in Northern Virginia.
Evaluate the facility
Once you've arrived for your appointment, take a good look around the clinic. Is it clean and comfortable? Are the staffers friendly and knowledgeable about vein conditions? Is it an accredited facility? These may seem like small details, but they are especially important when determining where to seek care.
Learn about available treatment options
Vein disorders and conditions of the lower extremities require the experience and skill that comes with being a specialist in the field. It also necessitates the use of state-of-the-art equipment, including the latest in laser and ultrasound technology, to diagnose various conditions. Those include thermal and nonthermal options for performing ablations and ultrasound-guided sclerotherapy treatments to tackle spider and varicose veins. A high-quality vein treatment center will offer a variety of proven treatment techniques that are FDA approved and handled by qualified staffers. Most current vein treatments are performed on an outpatient basis and require little downtime from patients afterward. Dr. Mountcastle urges patients in Northern Virginia to inquire about the various diagnostic and treatment options that are available.
Interview the physician
To help ensure that you are comfortable with a vein specialist, bring a list of questions to the appointment that you want to have answered. When it comes to your specific procedure, you may wish to inquire about the number of times he or she performs it monthly or annually and the types of outcomes that they typically are able to produce. Ask how they anticipate your treatment to proceed and what the recovery process may entail, as well as any risks that are involved. For example, patients who undergo laser treatments may expect some scarring or bruising to occur following their procedure. Question whether any alternative treatments exist, such as compression therapy as a way to eliminate varicose veins as opposed to more invasive sclerotherapy. The specialist should be able to thoroughly and concisely answer each of your questions using language that is easy to understand, as well as to provide you with comprehensive treatment and after-care plans.
Request to view before and after photos of previous patients. Reputable physicians will maintain a portfolio or website that includes these and will gladly allow you to see them. If they do not, it could indicate underlying issues at the practice or in regard to the aesthetic outcomes that he or she is able to achieve. In this case, you may wish to consult with a different specialist or vein treatment center in Northern Virginia prior to moving forward.
Consider costs and coverage
It may be surprising to learn that the costs associated with the majority of vein procedures are covered by insurance. Therefore, it is important to learn ahead of time which treatments you may be covered for at a specific facility like Mountcastle Vein Clinic, and from a certain vein specialist, such as Dr. Mountcastle. If a clinic claims that a treatment is not covered by your insurance, it may be due to the fact that either it or the provider lacks proper credentials. In such cases, it is wise to confirm this with your insurance company as well as consider a consult with an alternate physician or facility. During your appointment, be sure to request an estimate of the costs that are associated with your treatment. If it turns out that you will need to pay out of pocket, most doctors offer financing options and payment plans for patients.
Although dedicating time and effort toward finding an experienced physician at an established vein treatment center may seem like a lot of work, the payoff will be worth it in the end. In order to ensure that you receive top-level care, it is vitally important that you feel comfortable and confident with your selection. Double board-certified plastic surgeon Dr. Timothy Mountcastle, medical director at Mountcastle Vein Clinic in Ashburn, VA, invites you to schedule an appointment to discuss which vein treatments may provide the best treatment options for you.