Office Highlights
---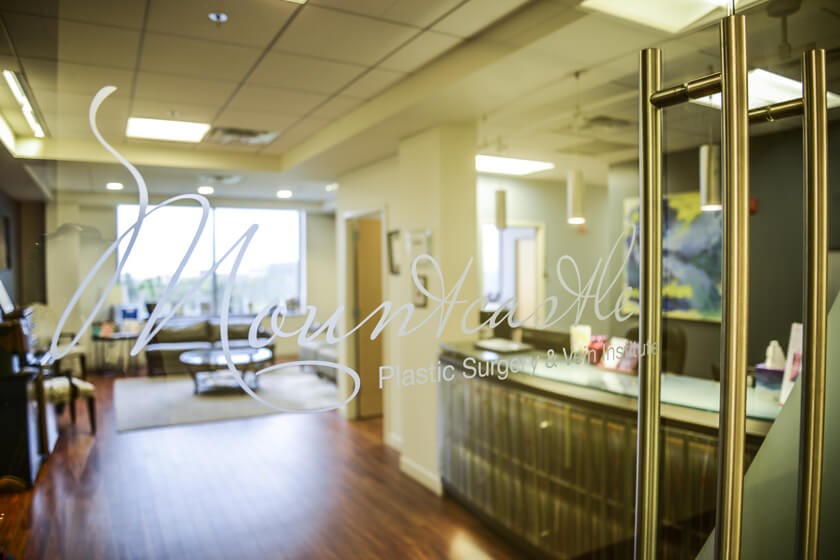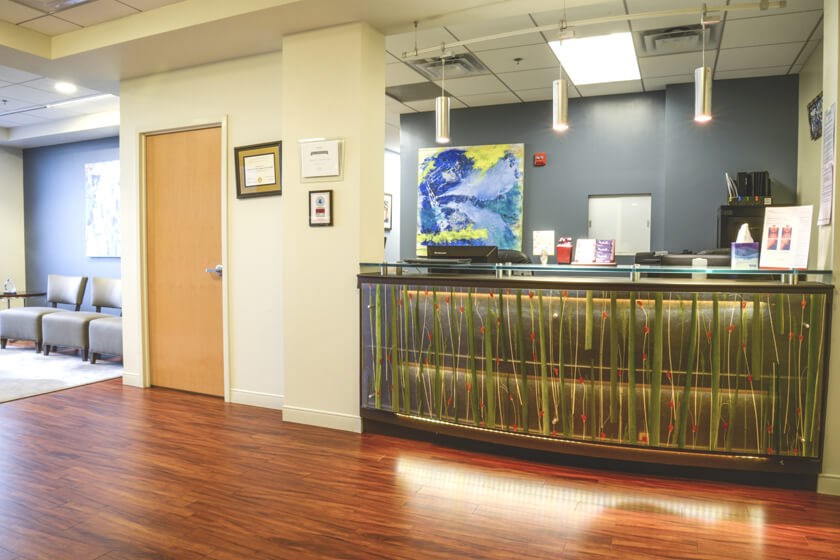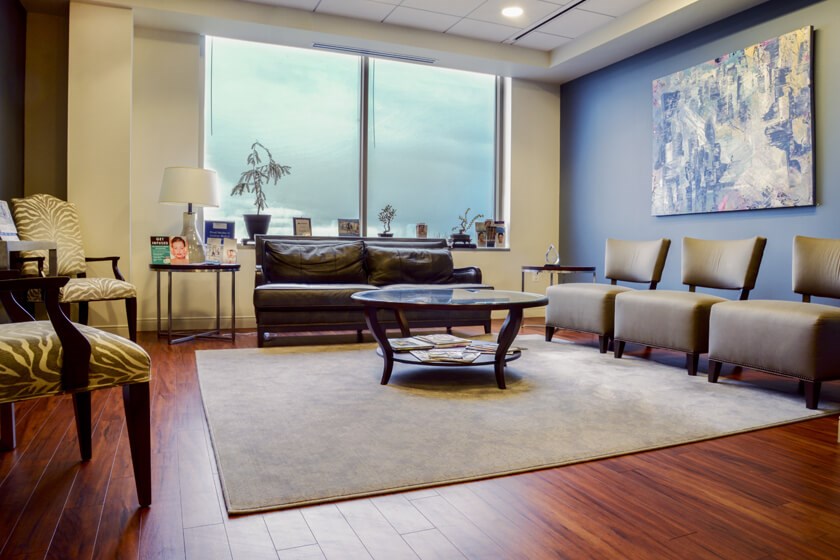 Choosing the right plastic surgery practice is a critical decision. From the moment you call our office for your first consultation, Dr. Mountcastle and his compassionate staff will take the time to listen to your concerns and identify the best solutions for you. Being a specialist in breast augmentation, Breast Reduction, Mastopexy, breast reconstructive surgeries, tummy tucks, Smart Lipo Triplex laser liposuction and vein therapies, permits Dr. Mountcastle to focus on cosmetic procedures of the body. Our new, state-of-the-art facility includes private consultation rooms, an operating room, monitored recovery areas, vein clinic and a medical spa.
The majority of his operations are performed in our on-site Ashburn surgical suite. We make sure that our equipment meets or exceeds all nationally accepted safety standards. We are proud to be certified by the American Association for Accreditation of Ambulatory Surgical Facilities (AAAASF). This certification demonstrates that our facility adheres to stringent, nationally recognized standards, and ensures only the best in safety when you visit us in Northern Virginia. We invite you to take a tour.
View Features At This Location
Reception Area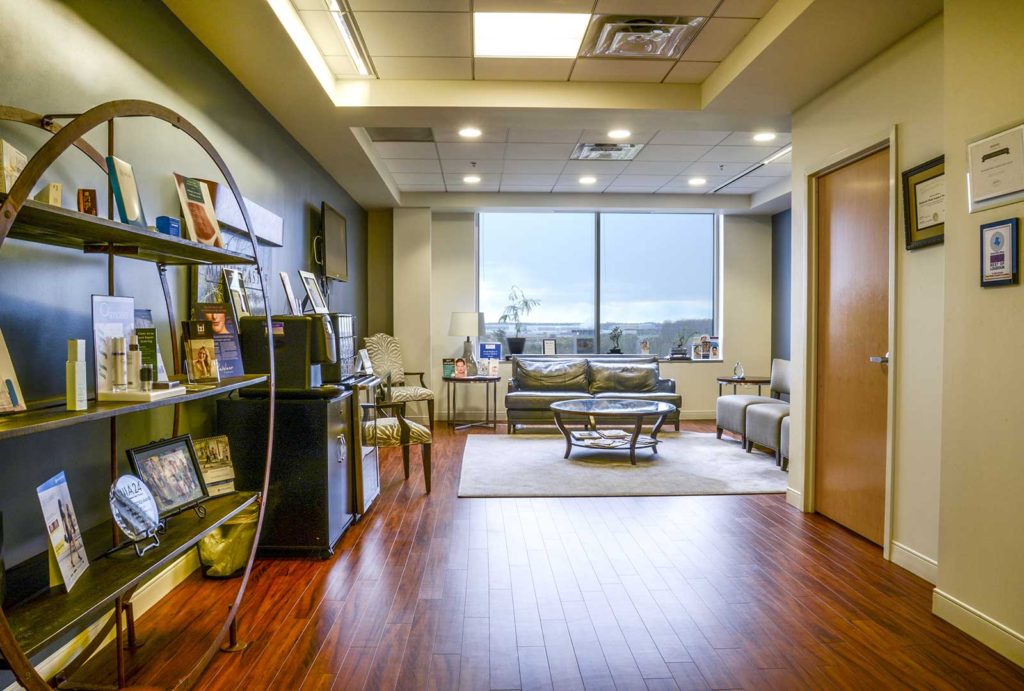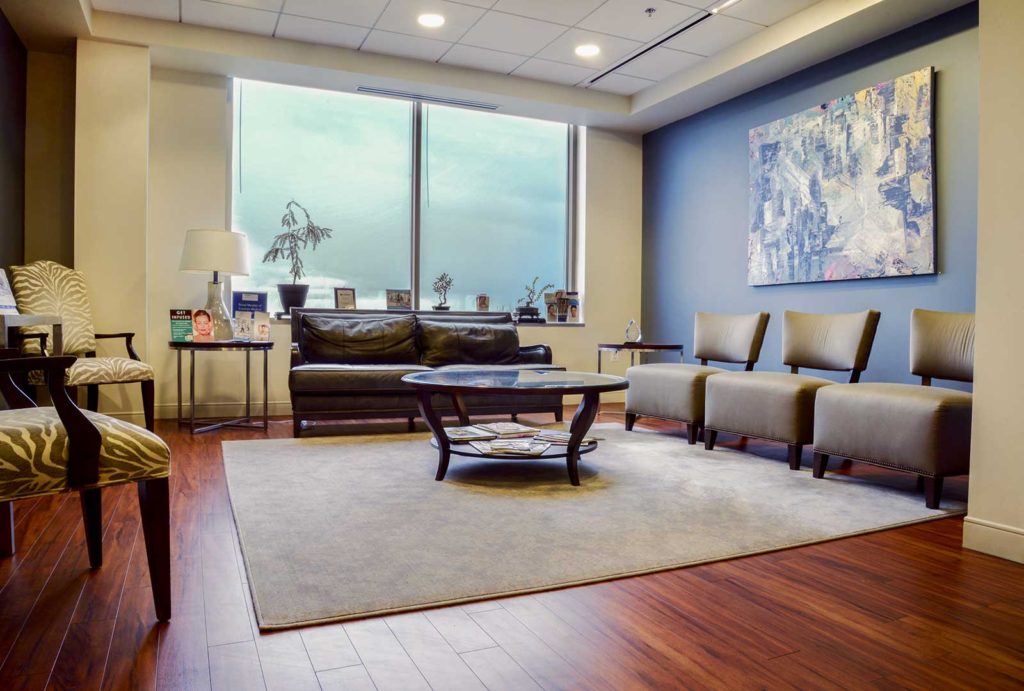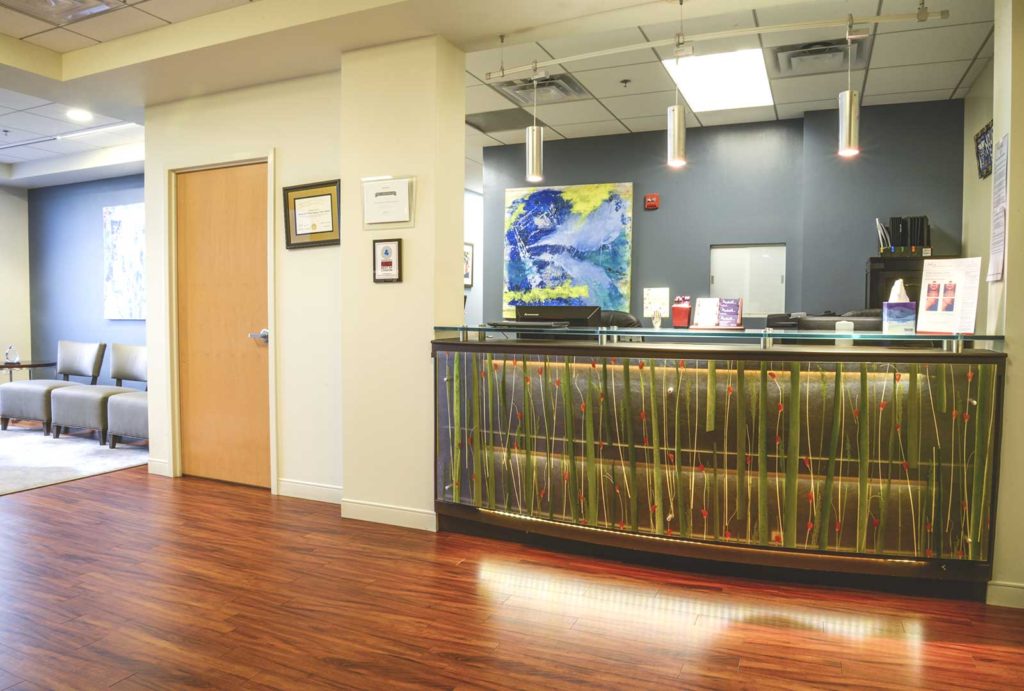 With so many plastic surgery centers to choose from in the Metro Washington D.C. area, we hope you find Mountcastle Plastic Surgery & Vein Institute the most inviting practice in the region. Our reception area is nicely decorated and has a calming atmosphere. As you wait to meet with Dr. Mountcastle for your consultation or appointment, we will do our very best to make sure you don't have a long wait. Our friendly front office coordinator will gladly help you fill out any paperwork. We look forward to meeting you and helping you achieve the procedures that will make you feel more beautiful and confident.
Recovery Room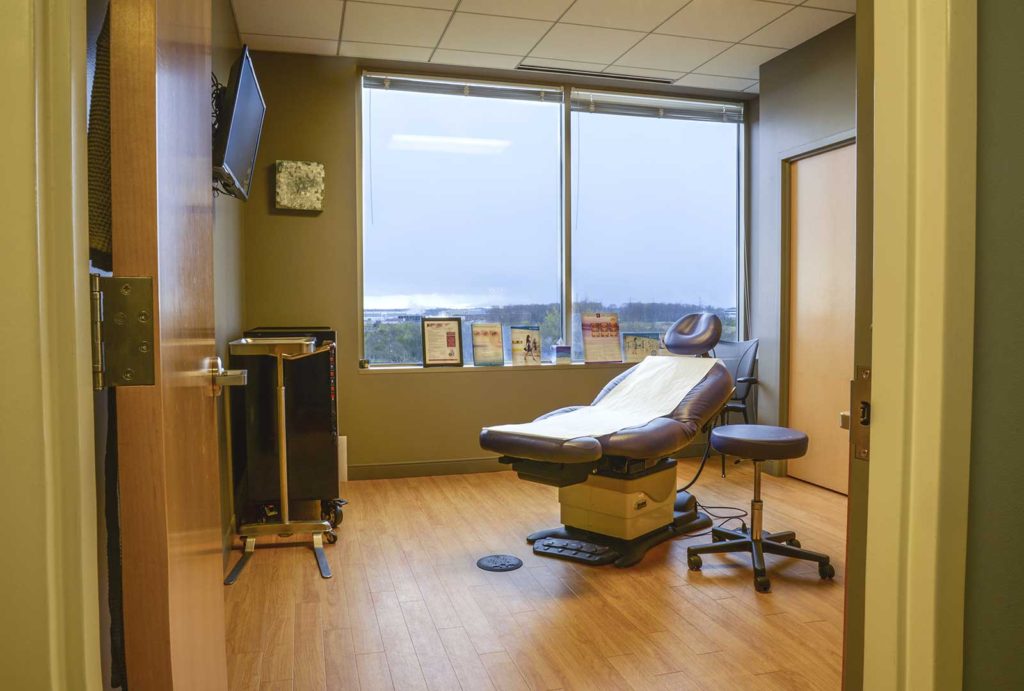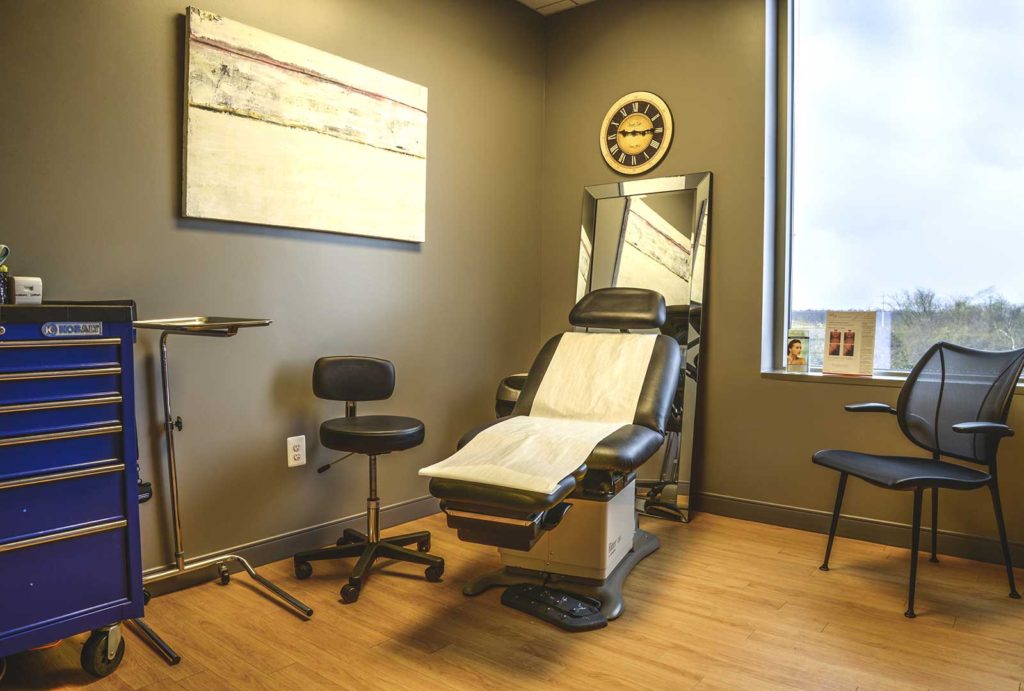 Under the instructions of our board-certified plastic surgeon, Dr. Mountcastle, our dedicated nursing team will prepare your post operation room by the same safety standards as a hospital recovery room. Since your procedure will take place in our AAAASF certified Ambulatory Surgical Center, the equipment, staff, and safety standards are held to the same accreditation requirements as local hospitals. We will also be there every step of the way to make sure that your level of pain is properly managed. In your private and relaxing recovery room, our nurses will prepare you to be discharged and teach you how to take care of your incisions so that you can rest easier in your own home.
Consultation Room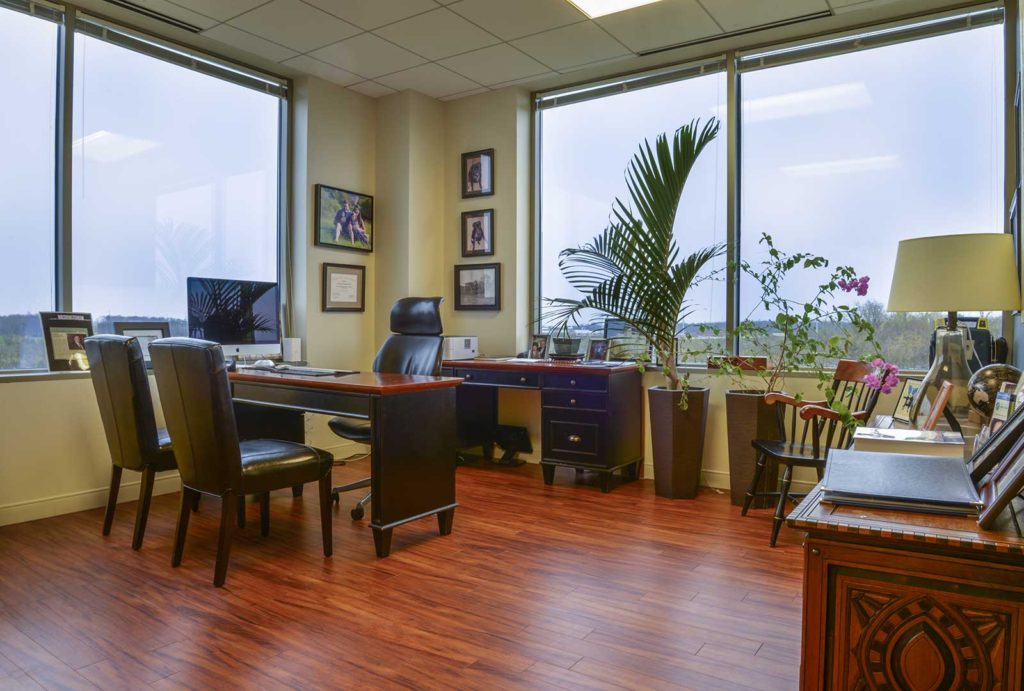 Our spacious and comfortable consultation room is where every patient will tell their individual story of why they are seeking plastic surgery. Dr. Mountcastle will personally ask for a complete medical history, motivations behind the surgery, and discuss the goals of the patients. After taking photos, Dr. Mountcastle will discuss the different surgical options of each procedure available, alternatives to surgery, and explain all the options in procedures including the risks and benefits of each procedure and surgical techniques. We put every effort into not overbooking appointment times so that you never feel rushed or pressured by our staff to make a decision. Having an informative experience, starting from your very first appointment is our ultimate goal at Mountcastle Plastic Surgery & Vein Center. We also love open lines of communication. Dr. Mountcastle is one of the few plastic surgeons who have a direct access line 703-858-3208 x 6 to reach his business cell phones directly. He can also be reached via email at info@MountcastlePlasticSurgery.com or via Text at 703-459-3787 during office hours on his office business cell. Direct access to our Doctor gives a more personalized and experience and never leaves our patients without their questions answered.