Microblading Overview
---
Microblading is a semi-permanent cosmetic procedure used to shape, define, and create symmetry for the eyebrows.
Most patients utilize this treatment when they have thin or over-plucked eyebrows. Furthermore, the treatment helps camouflage gaps in the brows and sparse hairs for up to 2 years. After your shape customization; strategic, small strokes are used to create brow shape and depth to provide patients with beautiful, low-maintenance brows.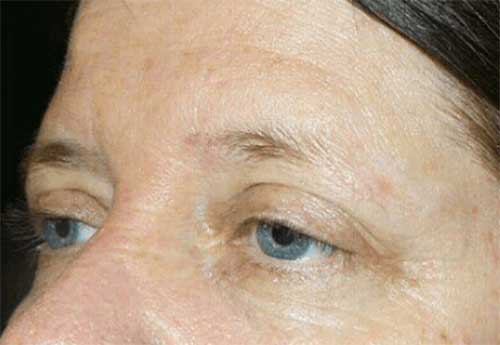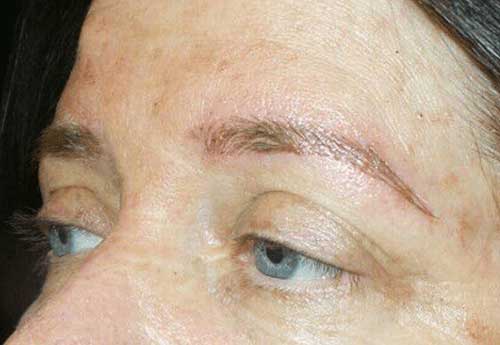 Procedure/Recovery Time
---
The actual microblading process typically takes about 1 hour, however, it is the consultation/brow shaping time that can vary, but on average takes an hour as well. The total time in and out of the door is about 2 hours.
There is no downtime after microblading, however, the brows will darken significantly throughout the remainder of the day and into the next. The brows will lighten by about 30%-40% on days 3 and 4. Some flaking and possible itching are also experienced in a couple of weeks following the treatment. Typically, all healing processes resolve in 3 weeks at the most, but we give 6-8 weeks for the pigment to totally set into the skin, wherein you will come for your complimentary enhancement session.
During/After Procedure
Regardless of ever-changing beauty trends, eyebrows have always been one of the most prominent, and important, facial features. It is easy to spend too much time lining and drawing the perfect arch, and creating that perfect, symmetrical shape. Even genetics can play a role by giving you naturally thinner (or thinning) eyebrows. Microblading is a semi-permanent solution to cutting down on daily makeup routines, ditching the expensive products, and enhancing your cosmetic appearance.
Whether you are looking for darker brows, a higher arch, filling in gaps, or a beautiful, symmetrical shape; microblading provides natural long-lasting results for all types of patients. The microblading technician will begin by measuring the brows and their symmetry, locating the ideal beginning point, arch, and end point based on each patients face, and drawing the desired shape with a removable pencil. Together, the patient and microblading technician will decide on a final shape and the color of the pigment used
One by one, small meticulous strokes are drawn with a special microblading pen in and around the natural brow. Small needles in the handheld pen are used to create the strokes, but much more superficially than tattooing. After the microblading has been done, the eyebrows will only remain red for a short amount of time. Most patients report no redness the following day. After the eyebrows are healed, there are no special precautions needed to maintain them other than coming in for a touch up when needed. After the initial session we offer patients a complimentary touch up 6-8 weeks after their first session as part of their initial treatment package. This appointment will be booked at the same time that the initial microblading appointment is booked.
Microblading can last for up to two years, dependent on the patient lifestyle. For example, variables such as sun exposure can lead to premature fading. Please refer to our pricing, as touch-up pricing varies, and is often most dependent on patient preference.
My appt@9am and the place is closed. No phone call whatever so disappointed. and saw on the website said Saturday 9am-5pm open OMG!!! The 2nd time updates My appointment w/Maggie…

J.L. / Google / Mar 11, 2020
Read More
Microblading Faqs
Why would I choose Microblading over permanent makeup?
There are several differences between eyebrow tattooing (permanent makeup) and microblading. First, permanent makeup is done with a machine, and the ink is deposited much deeper into the skin. Therefore, even when trying to create the look of "hair," the machine creates thick, unnatural looking lines. Microblading uses a special hand tool that deposits pigment much more superficially, thus creating the look of extremely fine, hair-like strokes. The result is a beautiful and natural look. Microblading looks so natural it can be done on individuals that have no eyebrow hairs at all!
---
Do my eyebrows need to be shaved or removed before my Microblading treatment?
No! We ask that you not have any brow shaping/waxing/threading done AT LEAST two weeks before the procedure. Eyebrow shaping will be done by your microblading technician just before the procedure according to the shape you both agree upon.
---
How do I know if my eyebrows could benefit from Microblading?
Realistically, everyone's brows can benefit from microblading! Like they say, "eye brows are sisters, not twins!" Nobody's eyebrows are symmetrical. With the microblading procedure, we carefully measure your brows and create a beautiful, symmetrical shape. Some choose microblading to create this symmetry, whereas others want fuller/thicker brows, or even a more densely filled look. Whatever your brow goals are, microblading can make it happen!
---
How much is Microblading?
First Treatment – $650
Up to 6 months after previous procedure – $275
Up to 12 months after previous procedure – $400
Up to 18 months after previous procedure – $525
Up to 24 months or more, rate may be considered a "New Client Rate" $600
---