Lash and Brow Enhancement Overview
---
Dr. Timothy Mountcastle, Ashburn, VA cosmetic surgeon, offers eyelash and eyebrow tinting for women who are tired of penciling in their brows and using mascara on a daily basis. This is a popular procedure that saves women time and energy from having to apply makeup during their daily routine.
Once the tinting has occurred, which is done through a simple process of using a colored dye, the color stays in place and will not wash off from water, cleansers, or sweat. This procedure is common among women who have thinning eyebrows or lashes, or who have allergies to traditional cosmetics. The results look natural and can be long-lasting before a touch-up appointment is needed.
In addition, longer, fuller, darker lashes can be achieved through a simple daily application of the FDA-approved prescription medication, Latisse. This eyelash enhancement topical drug is applied daily directly onto the eyelid to stimulate the growth of lashes. Patients can expect to see full results in about 4 months. After a thorough assessment, Dr. Mountcastle may prescribe Latisse, or recommend a different option depending on the patient's condition and goals.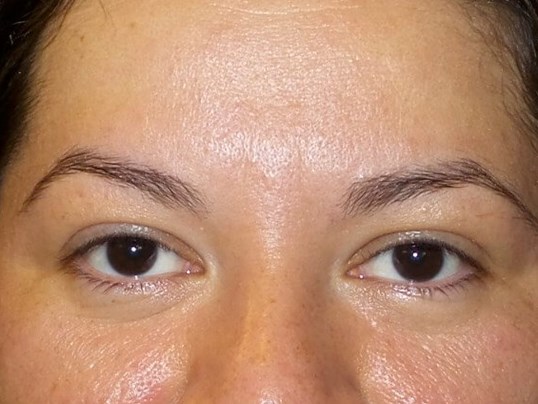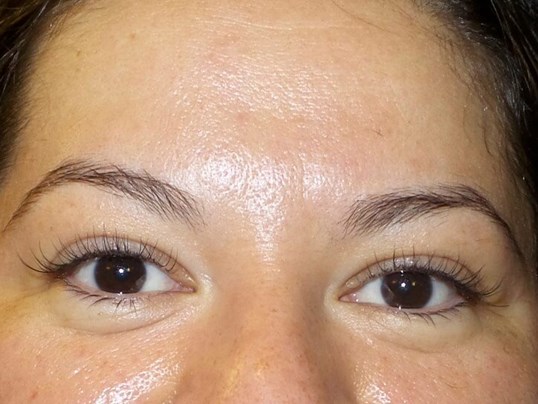 Eyelash Tinting
Eyelash tinting is a popular treatment for those who have busy schedules and do not want to mess with the daily application of mascara. The tint, which consists of a vegetable-based dye, does not run, smear, or fade, and women can feel confident when working out, sweating, swimming, or hitting the beach. Lash tinting takes place inside our cosmetic surgery office and the average treatment session runs about 20-30 minutes. Cotton pads are used to protect the skin around the lashes. The tinting results typically last about 6-8 weeks.
Eyebrow Tinting
Eyebrow tinting works for just about anyone. The tinting will allow the eyebrow to look thicker and more youthful. In addition, our patients can choose the right color, which can be customized to enhance your natural appearance. This works great on blondes, or any hair color. Similar to eyelash tinting, eyebrow tinting will also last bout 6-8 weeks.
I have been using Mountcastle Medical Spa & Laser for almost two years and I highly recommend the technicians, the staff and this facility.

M.R. / Yelp / Apr 5, 2019
Read More
Latisse®

Latisse® is a prescription medication that can offer great results for men and women with thinning lashes. It is a liquid solution that is applied evenly across the upper eyelid. Applicators are provided with the prescription and are thrown away after each use. Full results should be achieved in about 4 months but most patients see an improvement in 3-4 weeks.