Eyelash Perming Overview
---
Obtaining natural volume and definition without hand curling and the hassle of extensions is now possible with lash perming! Bring life to your lashes in this simple treatment done by our master aestheticians at Mountcastle Medical Spa.
The treatment works similarly to common hair perms, but the solution is specifically formulated to be gentle yet thorough around the delicate eye area. The eye area will be properly prepared with hydrating eye masks and cleaned before application. After the treatment, curl and definition results will be immediately apparent. For even more drastic results, this treatment in combination with lash tinting provides beautiful length and volume with zero mascara! At-home kits are not recommended for lash perming, we advise clients to please refer to a trained aesthetician to perform these services. Watch our step-by-step video below to know what to expect with your first lash perm treatment.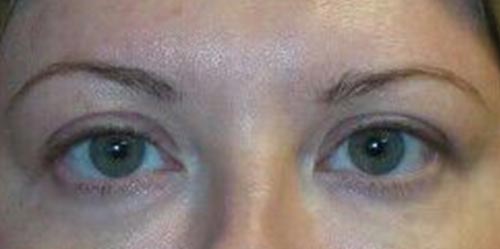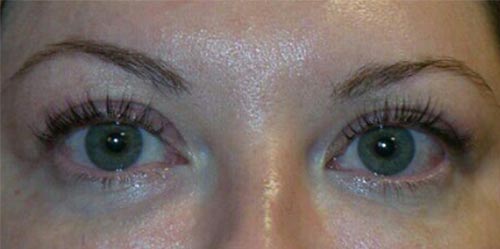 Eyelash Perming Technique
Eyes will be cleaned, and hydrating eye pads will be applied under the eyes. Silicone gel pads will be fitted to your eye size and shape, then adhered to the eyelid. Eyelashes will be brushed then adhered to the rounded silicone pad. The size of the pad will determine the amount of curl you will receive from the perm. After all, eyelashes are glued the perm solution is applied and will sit for 15-20 minutes. Following the perming process, the solution will be removed, and a setting solution that doubles as a lash conditioner will be applied for 7-12 minutes. The setting lotion, glue, and any remaining perm solution will be completely removed to reveal voluptuous HD lashes that are all-natural and all yours!
Learn More About Eyelash Extensions
---
My appt@9am and the place is closed. No phone call whatever so disappointed. and saw on the website said Saturday 9am-5pm open OMG!!! The 2nd time updates My appointment w/Maggie…

J.L. / Google / Mar 11, 2020
Read More
Eyelash Perming Faqs
How long does Eyelad Perming take?
Expect your appointment time to range from 45 minutes to 1 hour.
---
Why a perm for my eyelashes?
Having a curl in the lashes gives the illusion of much fuller, longer eyelashes similar to the effect of the curl in extensions. They give the appearance of more awake, opened eyes. They are less upkeep than extensions and offer a more natural alternative.
---
How long does the Eyelash Perm last?
The perm lasts anywhere from 4-8 weeks and has even been reported to last up to 3 months.
---