Eyelash Extensions Overview
---
Anyone who is unhappy with the natural appearance of their eyelashes may benefit from upper eyelash extensions at Mountcastle Plastic Surgery in Northern Virginia.
Plastic surgeon Dr. Timothy Mountcastle finds that many of his patients enjoy leaving mascara and eyelash curlers out of their daily routine in favor of temporary eyelash extensions that can open the eyes by adding length and thickness. The length and thickness of the extensions can be adjusted for a natural, everyday look or a dramatic, special event. Your aesthetician can help you determine during a consultation if a full of demi set of eyelash extensions are best for your desired look. Eyelash extensions can be kept for 2-4 weeks with good care and retouched as needed.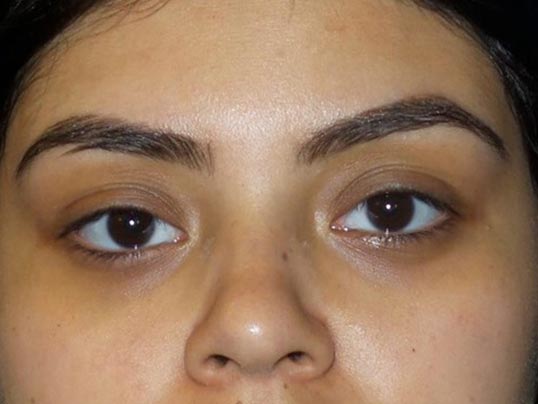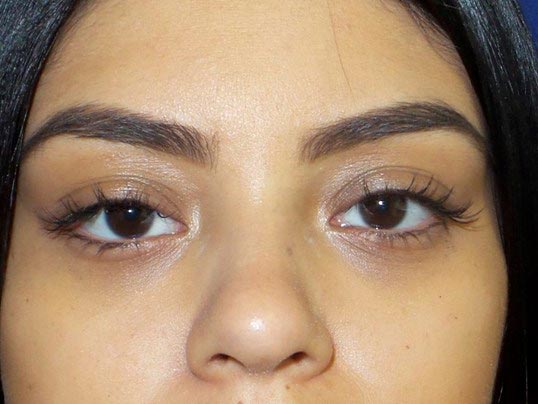 Eyelash Extension Procedure
---
Before your eyelash extensions appointment, you should arrive without makeup and minimal skincare, like eye cream. You should also skip curling your lashes the day of your appointment. Once you have a clean face and eyes, the aesthetician will begin to apply the upper eyelash extensions to achieve the look discussed during your consultation. The aesthetician will carefully isolate a single natural eyelash and then apply an eyelash extension to the base of the natural lash with a high-quality, medical grade adhesive that creates a strong, safe bond. A full set can take 2 – 3 hours to complete while a touch up is generally less than an hour.
What to Expect?
For at least 24 hours after your lashes are applied, do not wash your eyes or shower. Steam and sweat should also be avoided to ensure the lashes fully adhere. In general, you should be gentle when you have eyelash extensions; you should avoid rubbing your eyes, pulling on your lashes, do not use an eyelash curler, do not use oil-based, wax, cream, or waterproof cosmetics on and around your eyes, and only use mascara that is safe for extensions. To maintain the appearance of your lashes, you should gently clean your eyelashes with an oil-free makeup remover. With proper care, extensions should last about 2 – 4 weeks before a touch-up is needed. We also offer lash removal when you are ready to get back to your natural look.
I recently had one breast removed because of cancer. After my surgeon finished her job removing everything inside my breast, Dr. Mountcastle swooped in and reconstructed with an implant and…

L.O. / Google / Mar 08, 2020
Read More
Eyelash Extensions FAQs
Are some patients allergic or allergic to eyelash extensions?
Before your appointment, you should talk to the aesthetician about doing a patch test 24 hours before your treatment to ensure you are not allergic or sensitive to any of the materials used in eyelash extensions. Patch tests are not required, but they are recommended for any patients who have a history of product allergies or eye sensitivities. Contacts can be worn with eyelash extensions.
---
Can you use any eye products afterwards?
You can use any eye products that are not oil-based, wax, or cream, but there are certain products that are specifically formulated to be safe with eyelash extensions. Strong Lash™ is an eyelash serum that can be used as an eyelash primer that prevents water and sweat from catching water and sweat. While mascara is usually not needed with eyelash extensions, Blink Black Diamond Sealant acts as a mascara that is safe for extensions and also protects the extensions. Ask your aesthetician about other eye products they recommend for use with eyelash extensions.
---
Are there any tips after getting eyelash extenstions?
For the best care of your extensions, we recommend you use oil-free makeup remover on a cotton Q-tips to clean your eyes, remove makeup and splotches. You should also be careful in the shower to avoid directly spraying your eyes and a headband can help keep sweat out of your extensions when you are working out. We recommend using a primer right after you shower to put the lashes in a straight position.
---
Will this ruin my eyelashes?
Many patients express concern that eyelash extensions will ruin their natural lashes, but this only happens when proper care of the extensions is ignored. When extensions are applied by a trained, licensed, and certified eyelash extension specialist, there should be no damage to the natural lashes. Some patients also damage their natural lashes by pulling out their extensions; we offer safe extension removal to ensure your natural lashes are not damaged. Patients should also be careful about getting too many extensions to avoid damage from the added weight of the extension on the eyelid.
---